Return To The Home Page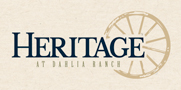 Barioni Roben Land Company, a partnership between the Barioni and Roben Families, introduces Dahlia Ranch, located within the Imperial, California city limits along Hwy 86 North of Neckel Road. This is prime real estate with mixed use commercial and a variety of residential lots currently in planning. At approximately 1,000 acres, the area is planned for over 2,000 homes with 100 acres of commercial development. With a major hotel alongside the property, the region is primed for substantial growth. Dahlia Ranch?s current phase of development is Heritage at Dahlia Ranch. This location with Dahlia Ranch was formerly Morningstar by McMillin Homes and is projected to have over 450 single-family homes, 5 acres of multi-family homes and 15 acres of commercial development over three phases.
For more information visit Roben Real Estate.