Return To The Home Page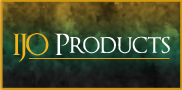 IJO Products develops environmentally friendly and organic pest controls and protections for plants. Using mostly natural plant extracts, our products are manufactured and distributed by Monterey Chemical in Fresno, California.

Download a PDF of our ECO E-RASE Label.

Download a PDF of our Material Saftey Data Sheet.